Bosqueville ISD High School Math Teacher
Bosqueville ISD
http://www.bosqueville.gabbarthost.com/
Parent Portal
https://txsuite12.txeis.net/tc161923
​
Google Classroom
https://classroom.google.com/h
​
​
Supply List for Mr. Krienke's classes (to last all year)
Required:
Packages of mechanical pencils (#2 lead)
Packages of blue or black pens
Wite-Out® Quick-Dry Correction Fluid or Wite-Out Tape
Wide-ruled or college-ruled notebook paper (no spirals)
3 ring binder with 2 packages of dividers (for use on Semester Exam)
Turn in 1 Kleenex box per student for extra credit.
The student is responsible for the calculator and book issued to him / her, and any damages.
"I understand if I lose a calculator or electronics (misplacement, theft, etc.) or render it inoperable (through misuse, abuse, negligence, etc.) I will be charged for its replacement."
For TI-Nspire calculators, a cost of $140.00.
Cover $5
Charger $10
For TI-83+ or TI-82 calculators, a cost of $86.00.
For Samsung Chrome books, a cost of $240.
Books
Algebra 1 $89.47
Geometry $89.47
Algebra 2 $89.47
PreCalculus $194.97
Math Models $185.97
AQR $173.97
Calculus $222.90
Office Hours & Contact Information
Available 7:30 am, and until 4:30 pm Mondays - Thursdays.
Please make an appointment for retests and tutoring if possible.
254-752-8513 (Secondary Campus Phone), Extension 7081
brian.krienke@bosquevilleisd.org
http://krienkemath.weebly.com/
Information about class codes are on the subject page.
​We're sorry to write with disappointing news. Recently, we learned that Verizon will be charging Remind a new fee that makes it impossible for us to continue supporting free text messaging for anyone who has Verizon Wireless as their phone carrier. Please read on for all the important details—we promise to keep this as short as we can.
What's happening?
To offer our text messaging service free of charge, Remind has always paid for each text that our users receive or send. Now, Verizon is charging Remind an
additional
fee intended for companies that send spam over its network.
Your Remind messages aren't spam
, but our efforts to resolve the issue with Verizon haven't been successful.
As a result, the Verizon fee will increase our costs of providing text messaging by
11X
—pushing our annual costs into the millions of dollars. This isn't financially feasible for us to support, and it's forcing us to end Remind text messaging for everyone who has a wireless plan with Verizon.
How will this affect you?
Beginning
January 28, 2019
, the people in your classes who normally get your Remind messages as texts will no longer receive these messages if they have Verizon Wireless as their phone carrier.
What can you do?
To make sure people in your classes continue receiving your messages,
ask them to

download the mobile app

or

enable email notifications

—both of which are free of charge
.
Classroom Rules
Follow directions the first time they are given without question
Be respectful
Be prepared
Be responsible
Be positive​
Pay attention in class and p

articipate in class activities

Complete assignments on time

​




10 Ways to be a Great Student
1. Come to school every day
2. Have your supplies ready
3. Keep your materials organized
4. Pay attention in class
5. Complete assignments on time
6. Follow directions
7. Ask for help when you need it
8. Participate in class activities
9. Follow all school rules
​10. Always do your best
Powered by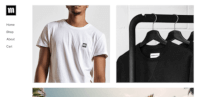 Create your own unique website with customizable templates.